In our hospital, we opened the robotic surgery center on April 1st 2020 with the opening of the Gynecology department.
In addition to urological robot surgery, we will start robot surgery for gynecological diseases.
By establishing a robot surgery center and centrally managing robot surgery, it has become possible to shorten the waiting period for patients as much as possible.
In addition, regarding the treatment of prolapse of organs, urologists and gynecologists will work together to provide optimal treatment.
What is robot surgery?
Robotic surgery allows doctors to perform many types of complex procedures with more precision, flexibility and control than is possible with conventional techniques. Robotic surgery is usually associated with minimally invasive surgery — procedures performed through tiny incisions. Robotic surgery has been rapidly adopted by hospitals in the Japan for use in the treatment of a wide range of conditions.
The most widely used clinical robotic surgical system includes a camera arm and mechanical arms with surgical instruments attached to them. The surgeon controls the arms while seated at a computer console near the operating table. The console gives the surgeon a high-definition, magnified, 3-D view of the surgical site. The surgeon leads other team members who assist during the operation.
The benefits of minimally invasive surgery include:

Fewer complications, such as surgical site infection
Less pain and blood loss
Quicker recovery
Smaller, less noticeable scars
Features of the surgical robot "da Vinci"
Precision and delicate robot /
patient cart
A device that connects to the patient. It has four arms, one of which is connected to a high-high-quality 3D endoscopic camera. Connect the robot-specific forceps operated by the operator to the remaining three arms. The forceps is inserted into the body of the patient directly and the procedure is performed with them. The various shapes of forceps that can rotate 360 ° have a range of motion that is greater than that of humans, and can be operated delicately.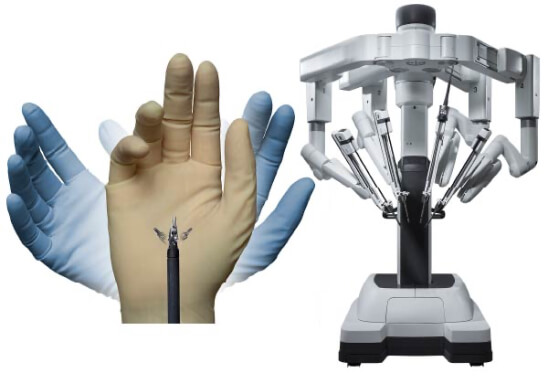 Accurate transmission of surgical operation /
Surgeon console
It is a device controlled by the operators. The surgeon can see the operative field with the high-definition 3D image, and control the camera by themselves to see the appropriate surgical site with the appropriate zoom. In delicate maneuvers that require a high degree of concentration, he is able to transmit accurate movements with motion correction to the robot arm, enabling extremely delicate movements. It enables complicated surgical operations that were not possible with conventional laparoscopic surgery.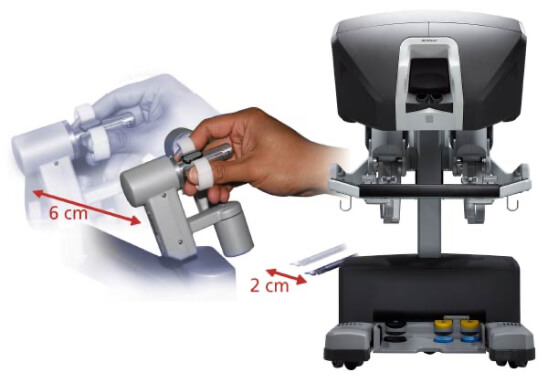 Clear field of view in 3D /
Vision cart
It is the core device of Da Vinci. From the images sent from the patient cart, 3D image is made. The 3D camera shows the inside of the body physically, and zoom function of up to about 10 times allows the operator to see the affected area in a wide field of view.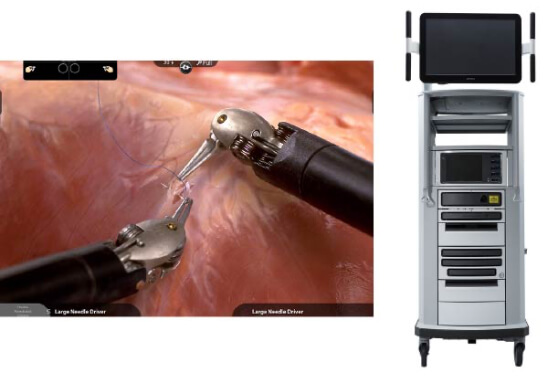 Patient benefits in robot suregery
A major merit of robot surgery is that it can overcome the problems of human surgery with the functions of a robot while taking advantage of laparoscopic surgery, which is less physically burdensome.
Currently, more than 300 units are in operation in Japan, and there have been performed more than 13,000 cases per year of robot assisted radical prostatectomy. Urological robot surgery such as robot assisted radical prostatectomy and robot assisted partial nephrectomy are rapidly becoming widespread in Japan.
Merit 1

Less burden on the body with small wound.

Merit 2

Less bleeding compared to open surgery (blood transfusion 1% or less)

Merit 3

Short hospital stay and less postoperative pain

Merit 4

Complicated and delicate procedures are possible so that there are few complications

Merit 5

Quick recovery after surgery due to minimally invasive procedure
Features of Robot Surgery Center
The most important feature of our robotic surgery center is that it is a gathering of specialists in the fields of urology and gynecology and experts in robotic surgery. At our center, we are pursuing high-quality techniques aimed at preserving the functions of patients as well as improving the treatment results of cancer.
Director of Robotic Surgery Center, Tokyo International Ohori Hospital / Vhief of Gynecology
Keiichi Isaka
Women's robot surgery supervision
Performed gynecological robot surgery for the first time in Japan. Former chairman of the dept of Gynecology at Tokyo Medical University. Joined to Tokyo International Ohori Hospital as the director of robotic surgery center and chief of Dept. of Gynecology. He is working to popularize minimally invasive robot surgery that are gentle on the body, with small postoperative complications.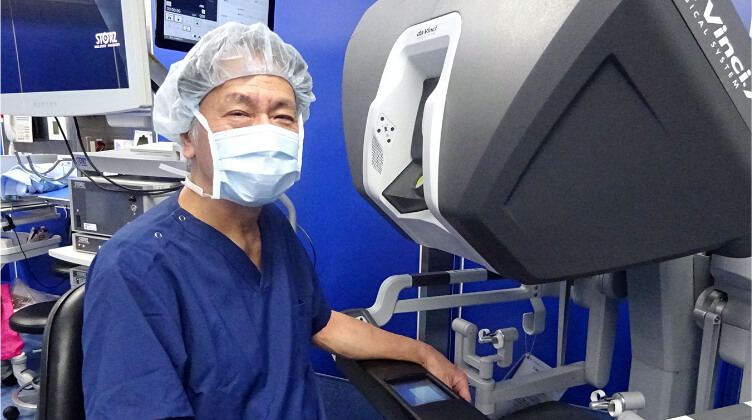 President of Tokyo International Ohori Hospital / M D, PhD.
Makoto Ohori
Urology robot procedure
A pioneer in robot surgery in the field of urology. After working as the director of the Tokyo Medical University Robotics Surgery Center, he opened the Tokyo International Ohori Hospital in April 2019. He has been performed more than 1,000 robotic surgery. He is still in charge of more than 100 cases of urological robotics annually, and at the same time, he is in charge of training younger urologists and instructing doctors at other facilities.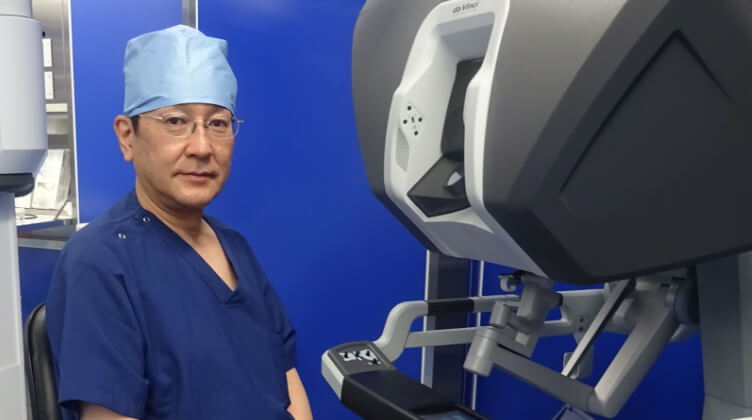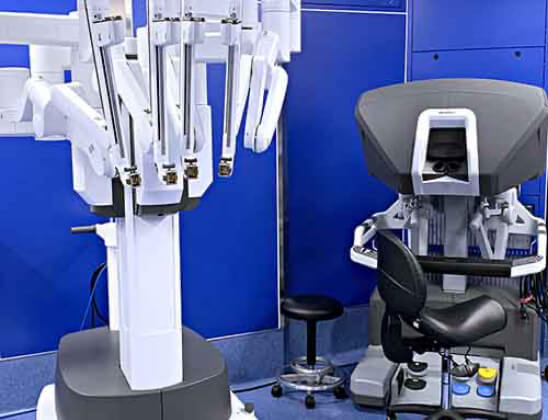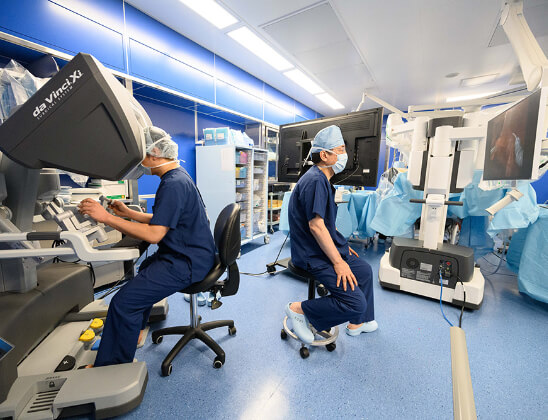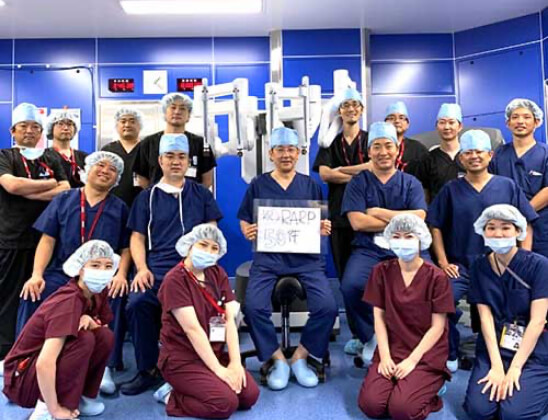 Robotic surgery that can be carried out at this hospital
Since the hospital opened in April 2019, we have started robotic surgery with DaVinci surgical system in the field of urology, and we are steadily accumulating cases. From April 2020, Dr. Keiichi Isaka, a pioneer of gynecological robotics, joined us and started robot surgery in the field of gynecology. In both urology and gynecology, doctors who have performed a large number of robot-assisted surgery will actually perform the procedures.
Major urological robotic surgery in our hospital
(2022.1-2022.12)
267
cases
Disease name
Robot surgery
Prostate cancer
Total resection of the anterior prostate gland under the assistance of a robotic person (RARP)
Kidney cancer
Robot assisted partial nephrectomy(RAPN)
Bladder cancer
Robot assisted radical cystectomy(RARC)
Urine flow modification (ileal urinary tract modification, original new bladder)
Renal pelvis ureter junction stricture
Pyeloplasty molding technology
Pelvic prolapse (uterine prolapse, cystocele)
Laparoscopic vaginal sacral fixation technique
Major gynecolopgical robotic surgery in our hospital
(2022.1-2022.12)
201
cases
| Disease name | Robot surgery |
| --- | --- |
| Endometrial cancer | Robotic total hysterectomy |
| Benign uterine disease | Robotic total hysterectomy |
| Uterine fibroid, endometriosis of the uterus, adenomyosis of the uterus | Robo assisted uterine preservation surgery |
| Pelvic prolapse (uterine prolapse, cystocele) | Robot-assisted Sacrocolpopexy for Pelvic Organ Prolapse |