A specialized hospital for urology and gynecology
Specialists gathered for the purpose that is not only for the cure of diseases, but also to improve the quality of life, mainly in robotic surgery for urological diseases such as prostate cancer and gynecological diseases such as uterine disease.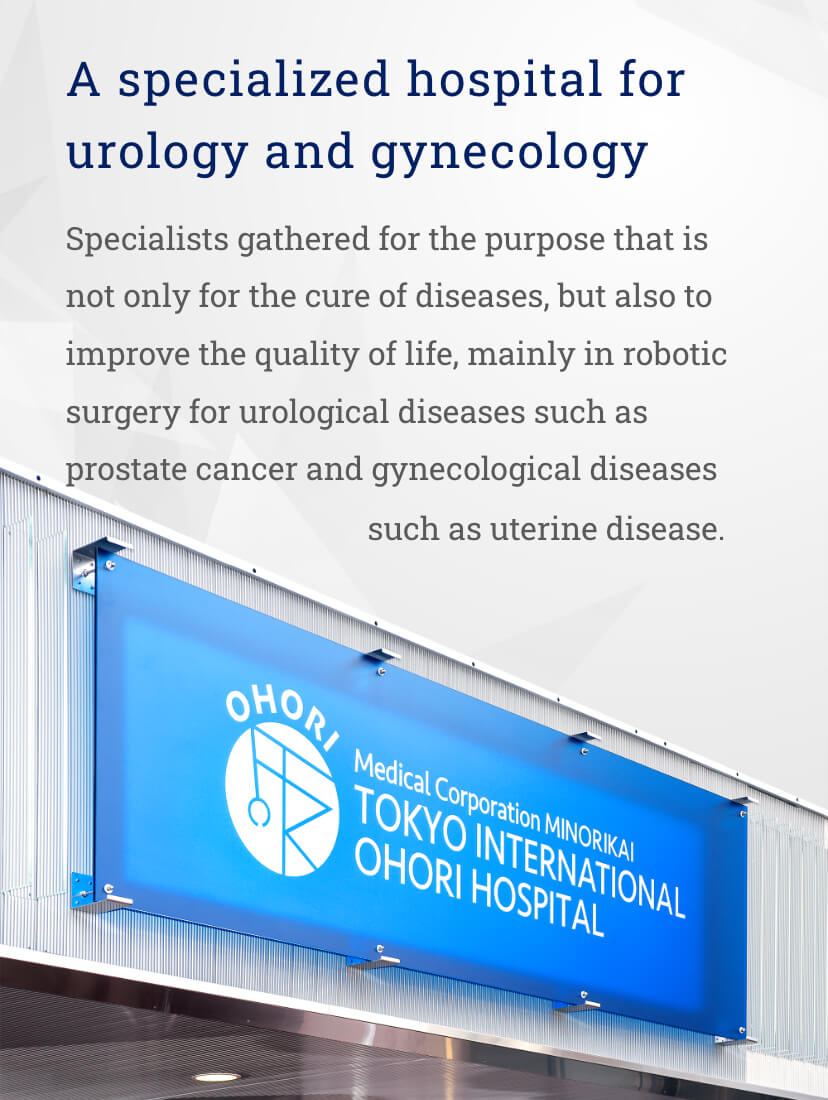 Time for Outpatient
Weekdays 8:30-11:30
Weekdays 13:00-16:00
Saturday 8:30〜11:30
Visiting hours (Currently no visits are accepted to prevent the spread of coronavirus.)
Weekdays and Saturdays 14:00〜20:00
Sundays and public holidays 13:00〜20:00
Please observe the visiting hours, which is set to keep the patients at rest and to facilitate the treatment. In addition, based on the Personal Information Protection Law, we do not respond to telephone inquiries regarding patient information. We appreciate your understanding and cooperation.